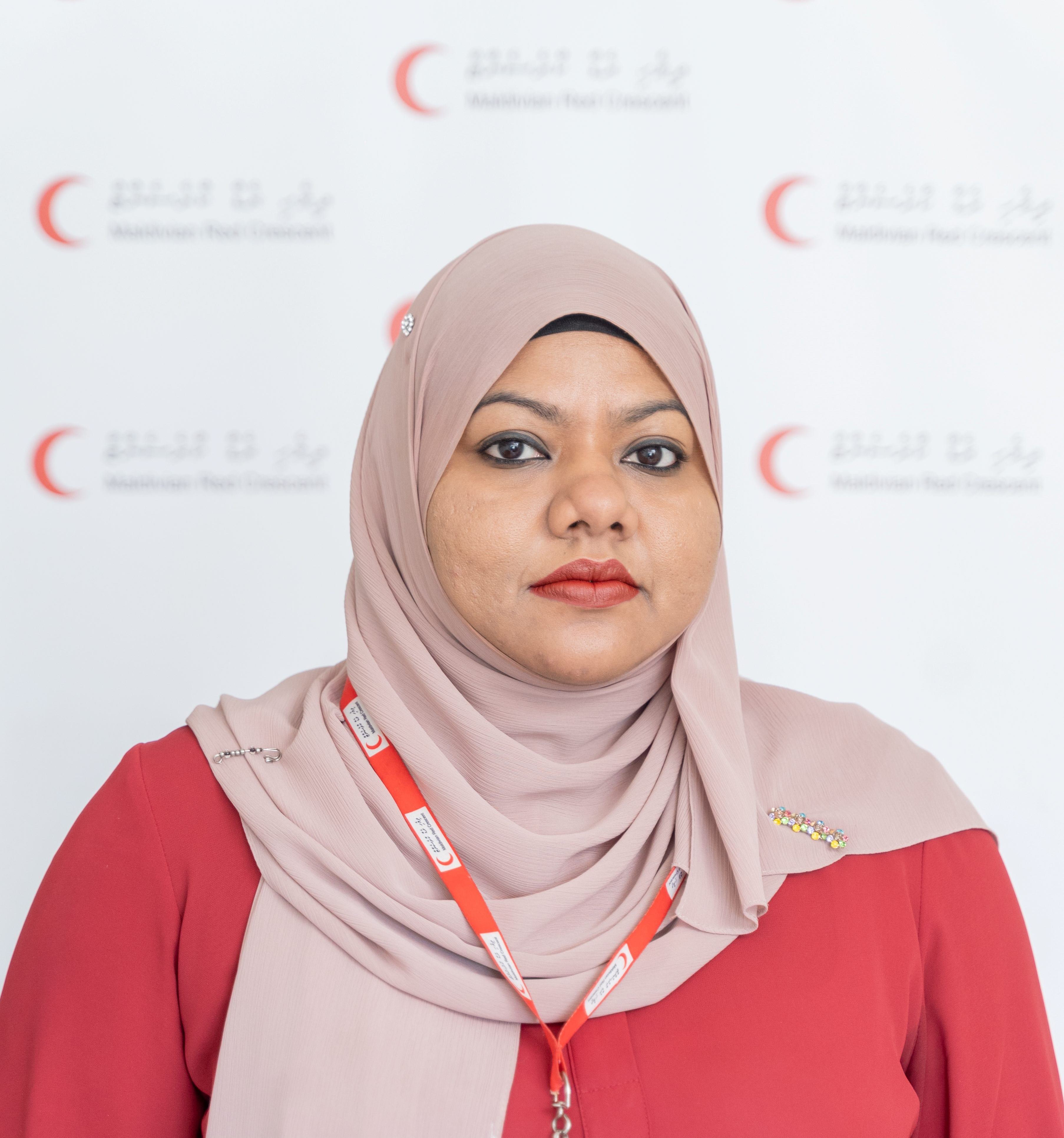 Fathimath Himya is the Secretary General of Maldivian Red Crescent. She was appointed by the MRC Governing Board in March 2020 and is based in the Maldives.
Ms. Himya has experience in the humanitarian sector for a decade, working with the Red Cross Red Crescent Movement. She was closely involved in the formation process of the Maldivian Red Crescent, contributing to the development of Branches across the country, and in program implementation. With her experiences in the early stages of the National Society, its many progresses and challenges, and pivotal moments, she now is the current Secretary General of the Maldivian Red Crescent.
She assisted in the development of MRC branches and strengthening the Governance of MRC by closely working with the elected board members throughout the initial formation stages of MRC. Himya also led the Health portfolio of MRC for more than three years building capacity of the Units to respond to epidemics and to create awareness in the area of public health in communities. She then took up the role of developing and strengthening monitoring and evaluation mechanisms within the National Society and played an advisory role to the Secretary General and Governing Board.
Himya is actively involved in the initiatives of the RCRC Movement contributing to and sharing experiences and knowledge to the wider global network. As such, she represents MRC as the Co-Chair of the RCRC Asia Pacific Migration Network and is also a Co-Chair of the Migration Leadership group of IFRC. She is also a member of the GLOW Red Network, an initiative by women in leadership in the RCRC Movement, to increase the representation and participation of women in all levels and components of the Movement.
Twitter: @HimyaFathimath
For enquiries relating to the Secretary General, please reach out to [email protected]